Union Pacific's $400M Santa Teresa facility ready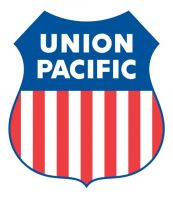 May 27, 2014
Read More
By Vic Kolec - The complex, with 50 miles of shiny track, and seemingly endless miles of open space, has a crew-change house and fueling facility, where 40 to 60 trains pass daily, on one side of the property. On the other side, is a high-tech, intermodal hub, which processes thousands of giant freight containers a year from trains to trucks and vice versa.
It's located near Santa Teresa's three industrial parks, and near the Santa Teresa port of entry — all a few miles from El Paso's Upper Valley.
The complex is replacing old facilities in El Paso — something Union Pacific officials said it needed to grow its business in this area. The railroad's El Paso facilities will continue to be used, some for different purposes, officials said.
The complex's centerpiece is the 300-acre intermodal hub, the largest intermodal facility Union Pacific operates along the U.S.-Mexico border. An intermodal hub processes containers that can be placed on ships, trucks or trains.
It already has a steady stream of trucks picking up and delivering huge railroad containers with materials and products tied to this area's manufacturing plants and stores on both sides of the border. The containers are carried by trains to and from the seaport at Long Beach, Calif., and to and from Chicago, Dallas, Houston, and other metro areas.
-El Paso Times-