The Importance of a trusted Cross-Border Logistics Alliance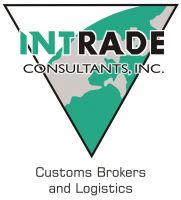 March 26, 2015
El Paso, Tx - Manufacturing in Mexico has increase dramatically in the past decades. Mexico has become an important global player for the manufacturing operations in the Automobile, Aerospace and Electronic Industries. Mexico's strategic location, trained workforce, and infrastructure has fomented world-renowned companies to set up distribution and manufacturing operations in Mexico.
The customs and cross-border logistics issues that come along with setting up base south the border can be heavy burden for companies. Not only can it slow down asset velocity but increase the risk of delayed projects, tax and customs compliance errors and fines.
For more than 20 years Intrade Consultants Inc, has been a a trusted ally for Maquiladoras setting up in Mexico. Our team of experts have been involved in industrial projects from the ground up. From importing involved product for the construction of industrial plants to the exporting of finished product. International trade consulting is also a crucial role of our service, we keep our clients informed of new rules and regulations of their specific industries, as well as IMMEX Program consulting and Free-Trade Agreements implementations for your business.
Intrade Consultants Inc has operations on both sides of the border and strategic allies across Mexico which makes us more that just a traditional customs broker / freight forwarder. We work to develop "Cross-Border Logistics Solutions" to streamline business. Intrade focuses on Excellence Without Borders™ so our customers can focus on what they do best; making great products.
Intrade Consultants Inc ™