Mexico and Panama sign new Free-Trade Agreement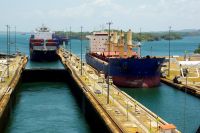 July 2, 2015
Mexico City- Mexico's Tax Administration (SAT) has announced new customs rules and regulations related to the new Free-Trade Agreement between Mexico and Panama, which is now in effect.
It aims to encourage expansion and diversification of trade in goods and services, strengthening systems for regional economic integration and reduce distortions in trade between the two nations.
The Mexico and Panama free trade agreement came in effect July 1st.